Investment Services
×
This entity is not affiliated with Crossroads Bank.

Time Tested Principles.
Modern Investment Management.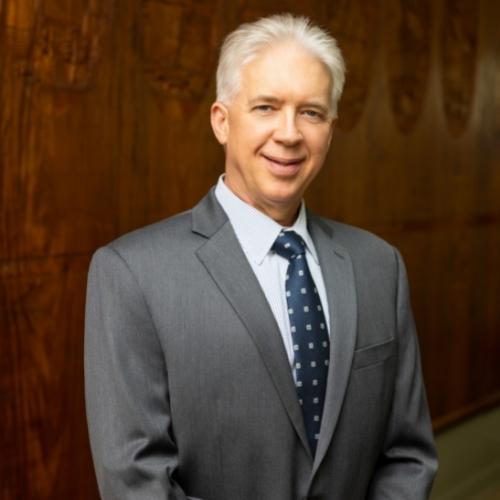 Guy James
Financial Advisor
Guy James
Guy is a native of George West, TX and is a 1987 graduate of Texas A&M University in College Station. He entered the financial services industry in San Antonio in 1998 after a successful career in medical research, including stints as a faculty member at the University of Texas Southwestern Medical Center in Dallas and the University of Texas Health Science Center in San Antonio.
He and his family relocated to the Schulenburg area in 2000 and he began his tenure as the Financial Advisor located at Crossroads Bank in early 2001. Guy applies the same attention to detail demanded by medical research to understanding his client's financial goals and then carefully implements appropriate strategies, with a focus on time-tested principles and cost transparency. He is experienced in planning for all stages of our financial lives including wealth accumulation, retirement income planning, and college funding.
When not at work, Guy and his wife Michele enjoy spending time with family, working on their farm, and gardening.
Guy holds Series 6, 7, 63, and 66 securities licenses through LPL Financial and is also licensed as a General Lines Agent for Life, Accident, and Health in the state of Texas.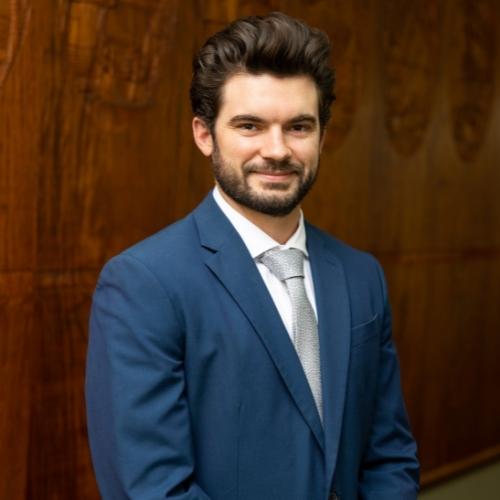 Freeman James
Financial Advisor
Freeman James
Freeman was raised near Schulenburg, TX where he developed his passion for the outdoors. His strong work ethic was formed working on the family farm and raising 4-H and FFA livestock projects. A 2016 graduate of Texas A&M University, Freeman was a proud member of the Texas A&M Corps of Cadets, serving in several leadership positions.
After a brief tenure in the commercial poultry industry in central Texas, Freeman enjoyed a successful career in agriculture distribution for five years, serving the ranching and nursery industries in large parts of Texas and Oklahoma.
Freeman joined his father as an LPL Financial Advisor at Crossroads Financial Services, LLC in January of 2022, fulfilling a long term plan as the firm prepares to expand its service area. Having grown up with a bird's eye view of the financial services industry, Freeman has always had a special interest in personal finance. He is excited to join the firm in a formal capacity and is looking forward to helping current and future clients pursue their financial goals.
Outside the office Freeman enjoys all things outdoors, including hunting, fishing, boating, and hiking.
Freeman holds Series 7 and 66 securities licenses through LPL Financial and is also licensed as a General Lines Agent for Life, Accident, and Health in the state of Texas.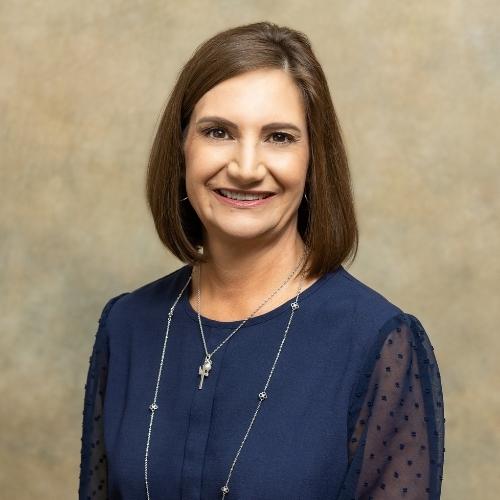 Christine
Zimmermann
Administrative Assistant
Christine Zimmermann
Christine is a native of Yoakum, TX and has over 25 years of combined experience in banking and financial services. She is the long-time friendly face and voice of Crossroads Financial Services, having served as Administrative Assistant since 2006. Christine assumed this role after a 9 year tenure with Crossroads Bank, known in those days as First State Bank, Yoakum.
Christine keeps our hectic offices running smoothly, answering inbound phone calls, scheduling appointments, assisting with completing and processing new account forms, processing deposits, and any other task necessary to support our commitment to superior customer service.
In her personal time Christine enjoys spending time with family, especially her granddaughter, and traveling.
Services
Retirement Planning
Asset Protection
College Expense Planning
Income Planning
Social Security Analysis
Employer Sponsored Retirement Plans
401(k) Reviews
Contact Info:
Crossroads Financial Services, LLC
406 W. Grand Avenue
PO Box 778
Yoakum, TX 77995
(361) 293-9231
About Us
Believing that simplicity really is the ultimate sophistication, Crossroads Financial Services, LLC seeks to simplify seemingly complex financial issues. We build long term relationships by providing clients with simple and realistic pathways to work towards their financial goals.
With a firm commitment to honesty, transparency and confidentiality, we seek to add value to our client relationships by combining time-tested investment principles with modern technology and friendly, sincere customer service.
Ask us how, and discover the difference!
Discover the difference; call Crossroads Financial Services, LLC to schedule an appointment at (361) 293-9231.
Check the background of investment professionals associated with this site on FINRA's BrokerCheck.
---